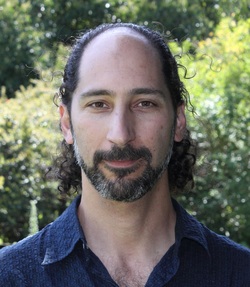 "I was a little nervous before meeting and tapping with Ben via Skype but it only took moments before Ben's peaceful, calming demeanor came through and I immediately relaxed. Ben made me feel comfortable and I had this strong feeling of ~this is exactly where I am supposed to be right now~

It amazed me how quickly Ben was able to intuitively know what areas I needed immediate help with and then guide me through exercises that helped me so very much. I am hopeful for the first time in a while. I feel so fortunate to have had such a positive experience and I would recommend Ben without hesitation."
- Lisa R. - Energy Coaching Client 2013
---
Background, education and experience:
Master's Degree in Transpersonal Counseling Psychology, John F. Kennedy University, 1995.
CA Licensed Marriage and Family Therapist since 1999 (lic#35606)
Private Psychotherapy and Coaching Practice since 2000.
Twenty-three years experience counseling clients of all ages and backgrounds.
Five years as a senior staff member at Alta Bates Medical Center's Psychiatric Department in Berkeley, CA. Mental Health Specialist for the adult, geriatric, dual diagnosis, and adolescent units from 1993-1999.
Music Therapy/Drumming Therapy with individuals and groups of all ages; Therapeutic drum circles for at-risk youth, emotionally disturbed children, adult cancer patients, community and team building for adults, since 1995.
Marin Suicide Prevention, Hotline Counselor, and Grief Counselor, 1996-1997.
Clinical Supervisor and Therapist for children with severe emotional and attachment disorders at Sunny Hills Children's Garden in Marin County, 1999-2000.
Completed extensive training and led desert trips as a wilderness vision quest guide with Rites of Passage, Inc. (Sonoma County, CA), from 1993-1998
Clinician on the in-patient psychiatric unit of Santa Rosa Memorial Hospital, 2002-2007.
Clinician on the Psychiatric Assessment Team of Santa Rosa Memorial Hospital 2002-2007.
Stress Management Coaching - Hero Talk Pathways to Thrive Certified Trainer for first responders, military and emergency service professionals.
I have conducted more than 5,000 EFT Tapping sessions with therapy and coaching clients over the past seven years.