Tapping Into the Zone

Energy Psychology and Peak Performance Coaching

For Entrepreneurs, Visionaries, and Performers


Call today for a free 30-Minute Discovery Session
707-326-5566

"The Zone "

1. The experience of deep intuition in which maximum performance is achieved while in an expanded state of consciousness.


2. The quality of peak performance or "flow" that occurs when the mind is quiet and completely present in the moment.
3. A state of mastery in sports, music, or any other activity when the mind and body are perfectly aligned with focus and presence.
4. A natural heart-centered state of harmony and ease where goals and desires are attained effortlessly and without stress.
Tapping Into the Zone is the art of clearing your mind, and shifting into a higher energy, and consciousness so that peak performance is attained naturally and with minimal effort.

I've known Ben for a few years and have gone to him for several issues that have come up. Without fail, I leave feeling like a million bucks and my problems just seem to lose their steam. The meridian tapping is a powerful treatment tool as is, but in his hands it's incredible. Acupressure and cognitive therapy are both great. It stands to reason that combining the two into a comprehensive mind/body modality would do wonders and it does. I've gone to him, my wife has gone to him and WE have gone to him. A friend I sent to him later thanked me for "saving his life". Ben's the real deal and you owe it to yourself to give him a shot.

- Thomas W., Physical Trainer and Rehab Specialist


Tapping Into the Zone?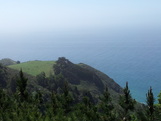 Peak Performance Coaching
Athletes, Musicians, Entrepreneurs, Professionals, Performers... anyone who wants the extra edge to stay at the top of their game can benefit tremendously from Peak Performance coaching. Having effective tools to get into the zone for optimum performance is the key. EFT Tapping, Meditation, and Guided Visualization are powerful methods for reprogramming your subconscious mind and clearing the mental and emotional obstacles that keep you from the optimal flow state.
---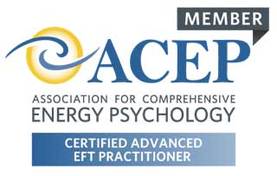 EFT Tapping (Emotional Freedom Technique) is a Powerful tool for Deep Transformation, Neurological Repatterning and Emotional Balance. But not all practitioners are the same. Even the greatest tool is only effective when used well.

Ben Schwarcz has been practicing EFT for 10 years, done thousands of hours of work with clients, and received the most rigorous training and supervision available. Call for a free introductory consultation!
707-326-5566

---
---
Visit Ben Schwarcz @
www.Tapping-Coach.comfor more information about Transformational Coaching, Peak Performance, and Trauma work.